The topic of this page has a wiki of its own: CBBC wiki.
For The Youth club, see Byker Grove youth club.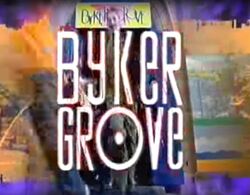 Byker Grove is a British television series which aired between 1989 and 2006 and was created by Adele Rose. The show was broadcast at 5.10pm after Newsround (later moved to 5pm) on CBBC on BBC One.
It was aimed at an older teenager and young adult audience, tackling serious and sometimes controversial storylines.
Ad blocker interference detected!
Wikia is a free-to-use site that makes money from advertising. We have a modified experience for viewers using ad blockers

Wikia is not accessible if you've made further modifications. Remove the custom ad blocker rule(s) and the page will load as expected.