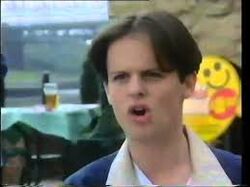 Duncan was a character who was a member of the Byker Grove youth club, first appearing in the 1989 series of Byker Grove. He was one of the original characters in the 1989 pilot series and remained with Byker Grove until he left in 1993.
He was best friends with PJ.
Ad blocker interference detected!
Wikia is a free-to-use site that makes money from advertising. We have a modified experience for viewers using ad blockers

Wikia is not accessible if you've made further modifications. Remove the custom ad blocker rule(s) and the page will load as expected.